After several months of continuous development and design work, it's a very important milestone for us and the whole Tezos community. The time has come to announce the first Beta release of ThanosWallet!
All these months we have been focused on creating a solid foundation for building truly good from UX, UI, and security perspectives extension as well as getting basic wallet functionality done:
Sending and Receiving money
Importing accounts from other wallets
Viewing account transaction history
Creating and managing multiple accounts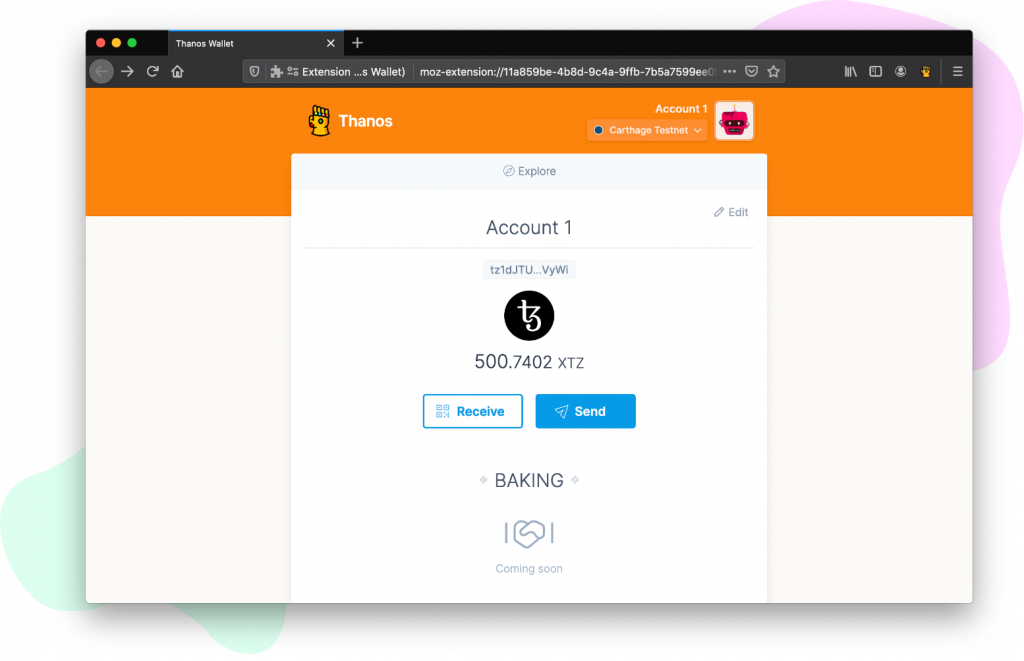 Please note that as long as this release is Beta — you must only use it at your own risk, we are not responsible for any kind of asset loss.
Plans for the next releases
In the next several releases, we are going to introduce the baking functionality so anybody can start using ThanosWallet to delegate XTZ to their favorite baker.
The next big feature, after baking, is the support of multiple token standards (NFT, FA1.2, etc.) allowing users to view, transfer, and perform various actions with tokens associated with their accounts.
Installation link
Check out our download page containing all available versions:
Feedback
Feel free to provide your feedback in our Github Issues section:
https://github.com/madfish-solutions/templewallet-extension/issues