As the Tezos ecosystem develops there are more and more new projects appearing on an everyday basis. And we believe that one main of the missions of Thanos Wallet is to provide a universal "window" to all ecosystem's benefits of Tezos for those projects. So we're focused on 3 main pillars:
Delegation
DApps
And, of course, tokens
We're happy to finally add the ability to manage, view, and add custom FA1.2 tokens via a simple Thanos Wallet interface!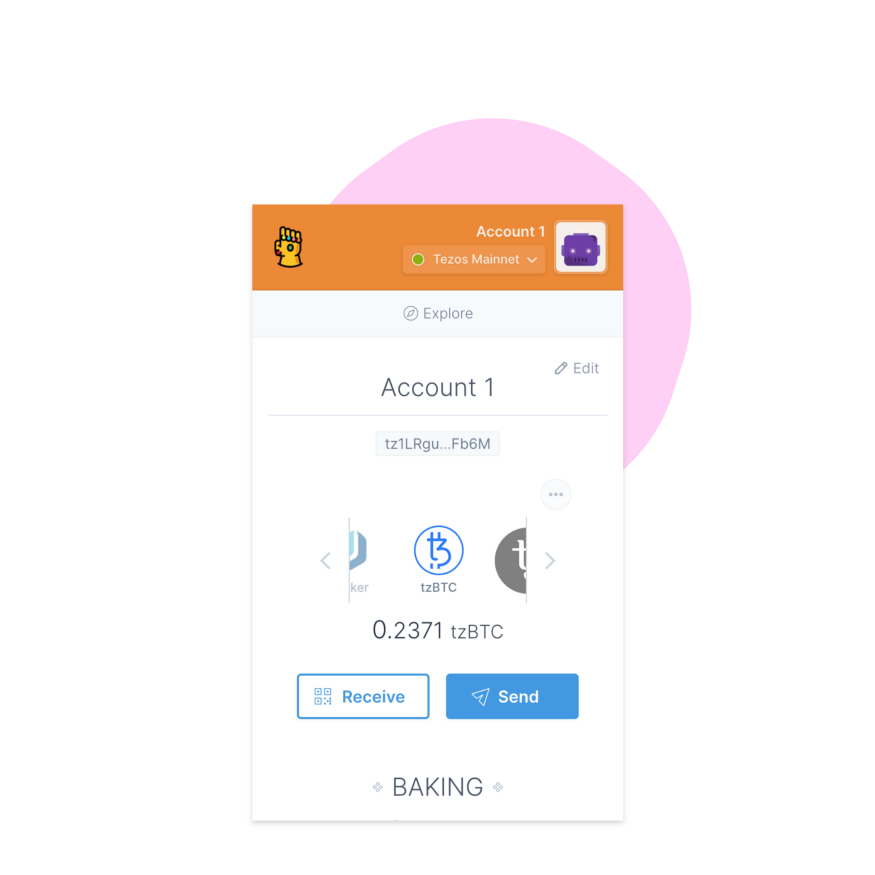 Users can now switch between a number of predefined tokens (and XTZ itself) by clicking arrows located on each side of the central block. After switching to the token, the wallet will check and show the account's balance for it.
Also, every user is able to add custom FA1.2 tokens by clicking "…" icon to the top-right of the center block. After filling in several fields with important token information in the form, you're able to see your balance and send transactions associated with this token you've just added! This should also enable developers to easily test their token implementation right from the UI.
Next steps
The next important step is going to be a collaboration with other teams involved in the Tezos Developers community to work on the proper implementation of a more full and complex token standard, which is called FA2.
Installation link
Check out our download page containing all available versions:
If you have already installed Thanos on your device, then you might need to restart your browser for the extension to update.
Feedback
Feel free to provide your feedback in our Github Issues section:
https://github.com/madfish-solutions/templewallet-extension/issues