We love our friendly Tezos NFT community and want more new members to join us. Here are some interesting facts about NFTs on Tezos that you should know:
Minting an NFT on Tezos costs around $0.15, and creating smart contracts with the entire NFT collection will cost you only around 1 XTZ (around $1.10);
More than 40 NFT Marketplaces are always open for new members; 26 tools for NFT creators and 25 tools for NFT collectors are available on Tezos.
Be among the 150K regular participants of these platforms and mint, buy, or sell NFT artworks. Check out the most popular platforms: objkt.com, fxhash.xyz, rarible.com, Teia.art;
Many famous artists and brands choose Tezos as the primary platform for their NFT activities. Some notable artists are Mike Shinoda, Ziggy Marley, Doja Cat, Mario Klingemann, Marina Abromović, John Karel, and George Goodwin.
We should also mention the US Grammy Awards, Shopify, Manchester United, Ubisoft, GAP, and other popular brands.
It is relatively simple to mint an NFT on Tezos, and you even can get some for free.
How to start your journey on Tezos and stand a chance to win one of the NFTs created by the artist Mario Klingemann?
If you are a user of the Polygon or BNB Chain NFT marketplaces, you have the unique chance to uncover the potential of the Tezos ecosystem and participate in our raffle.
According to the raffle results, 75 winners will receive one of 15 unique NFTs as a reward, valued not only on marketplaces but also by the art community worldwide. Why? Their author is Mario Klingemann.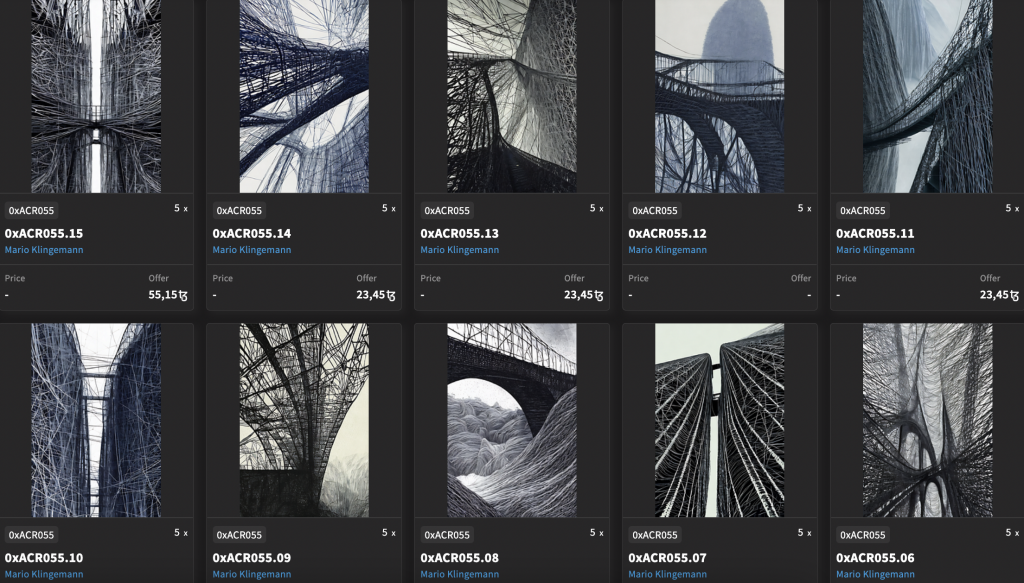 Mario Klingemann, aka Quasimondo
Mario Klingemann, working under the pseudonym Quasimondo, is an artist who has won numerous awards including the Prix Ars Electronica 2020 for his work "Appropriate Response," the Artistic Award 2016 by the British Library Labs, and the Lumen Prize Gold 2018 for "The Butcher's Son." His work is presented in ONKAOS and also in DAM Gallery Berlin.

He has written dozens of articles in which he has shared his vision about art for popular world magazines, art galleries, and exhibitions. And this is only a part of the achievements that recognize Mario Klingemann's contribution to art.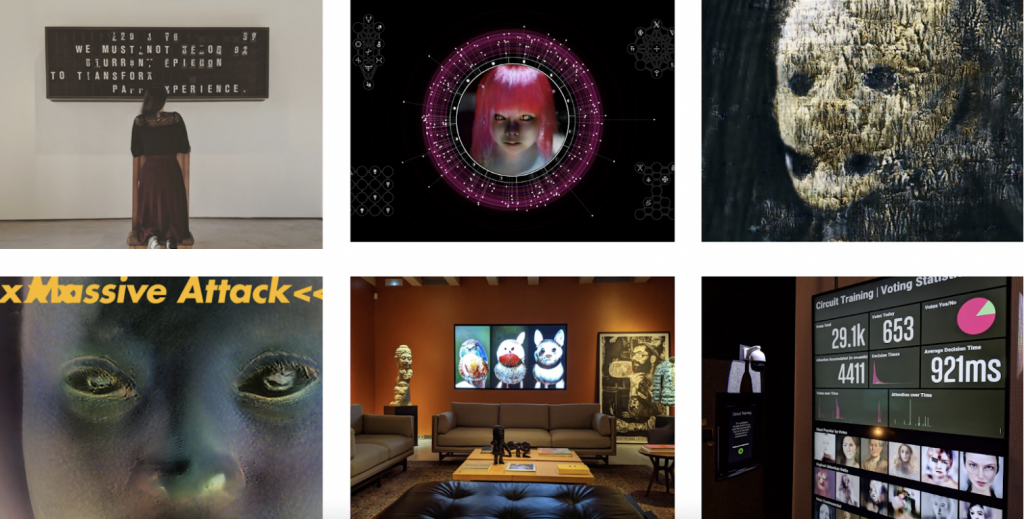 So, this is why he is one of the most successful NFT artists on Tezos, whose works have been sold for dozens of thousands of TEZ. Now everyone has a chance to win one of Mario's unique works by participating in our collaboration event.
How to participate
Now, let's look at the event conditions where everyone can participate to stand a chance to win a precious reward.
Any person who bridges tokens from other blockchains to Tezos and who has bought at least one NFT on the following Tezos marketplaces:
Has a chance to get one of 15 unique NFTs each in 5 editions from Mario Klingemann.
The rules are:
Transfer your BUSD from BNB Chain, USDC from Polygon, or ABR from any blockchain to Tezos using Allbridge. You may swap these tokens for XTZ on Quipuswap.com
Your transferred amount should be at least equivalent to 200 USD;
Buy any NFT using the marketplaces above. We don't have minimum requirements, and our idea is simple – check collections that you like and support your favorite artist. Some ideas might be found on Twitter using the hashtags: #cleannft #tezosart #tezosnft 
You will automatically be entered into our raffle without needing to fill out any forms. We will automatically check all Tez addresses used in the bridge and their activities on the described marketplaces. 
The contest takes place from November 22 to December 22. On the last day, we'll collect the transaction data from bridge's smart contracts and select 75 winners to receive an NFT from Mario Klingemann. The guide for bridging is here.
What we expect to achieve
We know that the Tezos NFT community is the most friendly, versatile, and sensible. There is no other system where you can find so many marketplaces, tools, and opportunities than in Tezos, where everyone is ready to help. For this reason, we hope to attract more NFT collectors and artists from other blockchains, especially from BNB Chain and Polygon, so that we can show them the advantages of Tezos. In particular, we want to show them how to use bridges to move their funds cheaply, quickly, and easily from other blockchains to Tezos and vice versa. Our goal is to invite as many NFT lovers as possible into our friendly Tezos family.
We appreciate Mario agreeing to help us with this mission by creating his limited NFT edition to support newcomers. We would also be very grateful if you support this initiative on Twitter by sharing your thoughts about the Tezos NFT ecosystem and why you think it's the best among other blockchains. We will be following the tags: #tezosnft and #cleannft!
So, let our raffle begin!